Notice something different on Project McCall, the Call of Juarez Wiki today? Yes, it's a new background. The third background this Wiki has had, in fact. The first "Project McCall" background (With Ray on the left and Billy on the right) was made as a replacement for (my apologies to Ausir for this but it's the truth) that absolutely terrible original background. With inexperience, the background I created always had some issues, the primary one being the sharpening effect I used to try and hide a few unavoidable glitches in my copy-pasting, and the second being the downgraded quality due to my having to compress it, as it was too large.
Thankfully I've had much more experience with photo-editing and technique since then. I'm happy to announce that after 1 year, 9 months and 27 days, I have replaced it with the second "Project McCall" background, this one is in better quality, though it also had to be downgraded slightly due to being over the file size limit, but it is in my opinion, and probably in everyone else's as well, it is much better than the last one. The color behind the characters has been slightly altered, as some of you more observant people will notice, but that effect has little to no effect on the overall quality, and was only done to ensure it fits well with the other Wiki colors.
For comparative purposes, the original, un-compressed versions of the two backgrounds are below. Unfortunately the very first background is lost, so you can't see that one: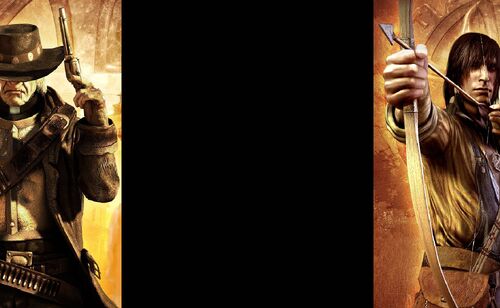 Project McCall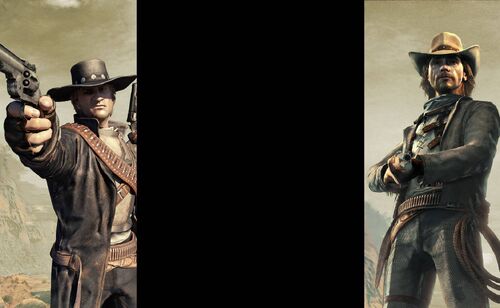 Project McCall 2
Another thing you'll notice is the difference in the black center of both images. With my previous background, I made the mistake of readjusting the size of images to fit in the small spaces on either size, which resulted in flawed images, another issue I forgot to mention earlier. This time, I did not adjust the sizes when building this background which resulted in superior quality. I'll see about a better icon, as I've never been satisfied with that either but... That was one of the more difficult things I've had to do on the Wiki and it never turned out right. I shudder to think of trying that again...
Community content is available under
CC-BY-SA
unless otherwise noted.