Mike was a minor character in Call of Juarez: Bound i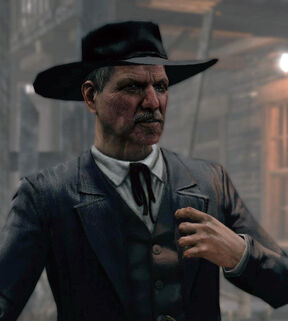 n Blood. He was a U.S. Marshal. He had a daughter, Betsy.
He was killed in Fort Smith, Arkansas by McCall brother, after he finds out that Thomas slept with his daughter.
Quotes
Trivia
Mike is playable in multiplayer as the "Gunsmith" class. However he is shown with blue clothes, and no hat.